Comprehensive Web Design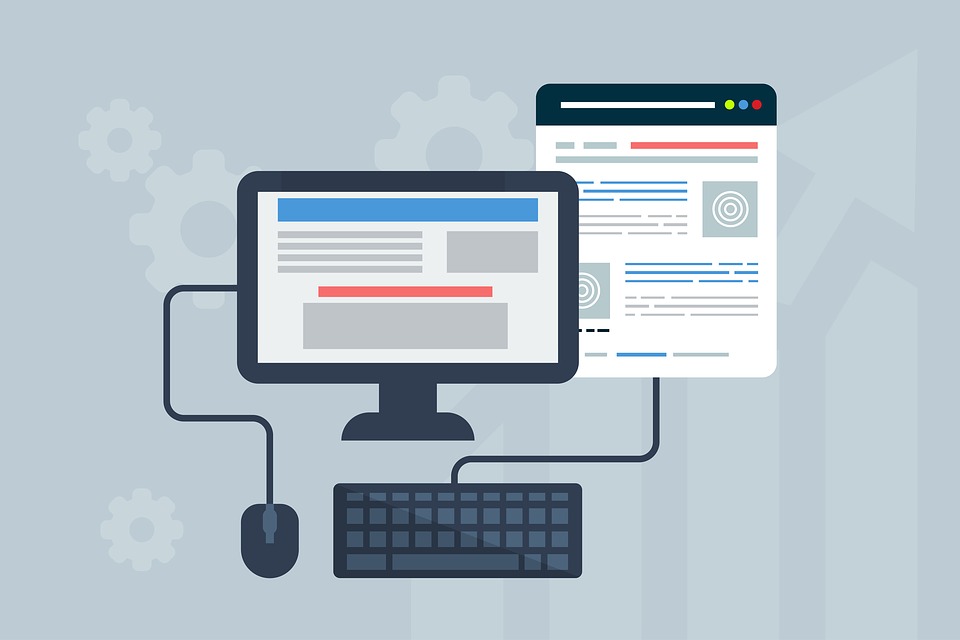 Here at Goldstein Brossard, we offer comprehensive web design services. Our crew of web developers can manage anything from creating an entire new WordPress theme to making your old desktop website mobile-responsive. Each developer that works for us is here to make sure that your web page is the absolute best that it can be. Our web design services include:
Custom Responsive Web Design
Right now, more people search the web on their phone than they do on their desktop. If you want your customers to be able to find you easily from their phones, you need a mobile responsive website. Responsive web design is a website framework that can move, shrink, hide, or adjust your content depending on what device the website is being viewed on. While some companies elect to create a mobile only website, we strongly encourage a responsive website. With a responsive website, you don't have to worry about copied content and you only have to manage a single website. The consumer has different expectations for a mobile site and a desktop site, therefore your site needs to be able to change based on device. This is a task that requires an understanding of website framework as well as planning and strategy and that's where Goldstein Brossard can help. Here at Goldstein Brossard, we specialize in responsive websites as well as mobile website design. Our experts can help provide you peace of mind knowing your website will translate perfectly across all devices.
Custom WordPress Websites
A custom WordPress site can drive leads and sales. WordPress automatically creates website code and structure which can help to improve the organic ranking of your company. WordPress also makes it simple to add new content to your website. In order for your WordPress site to outrank your competition, your site must be available to search engines, mobile friendly, secure, fast, and optimized for user experience. Your website should be creating business for your company. Our team has experience creating engaging WordPress sites designed to increase sales. Our team can handle hosting, coding, graphic design, social media integration, XML sitemap creation, website compatibility across mobile, desktop, and all browsers, lead form creation, content creation, SEO optimization, and advanced professional analytics tracking. On top of all this, YOU WILL OWN YOUR WEBSITE. Many web design companies have hidden little clauses in their contracts that ensure that they maintain ownership of your website. Here at Goldstein Brossard, we use market research to create an engaging, lead focused, thoughtfully laid out website. We can Provide you with:
WordPress Design
Post and Page Creation
Plugin Design
Custom Page Templates
Full Theme Design
And More!
Custom Mobile Websites
If you are in need of a responsive website that translates effectively to mobile devices, you can trust our mobile website design company. With so many people using mobile, a mobile website is more important than ever. We can help make sure that your website's text is readable, the site loads fast, and that your phone number is instantly visible. Consider this scenario: a customer is on their way to your business location and have realized they don't know exactly where it is. They will likely Google your company on their mobile device. If your site is not optimized for mobile, the customer could have trouble getting your address or a way to contact you. Creating a responsive web design prevents this problem!
Landing Page Design and Optimization
A landing page can have a huge impact on your leads and sales. If you are currently having a special sale, you likely don't want to send customers to your homepage where they could potentially get lost and not find the sale they're looking for. Instead, you want to send the customer to a landing page that specifically addresses what they're looking for. Landing page optimization can also convert traffic into leads and sales. Whether you are a lawyer or a bail bonds company, Goldstein Brossard can help optimize your landing page. We have an arsenal of advanced conversion rate optimization tools to help get your landing page to where you want it to be.
WordPress Security Packages
Is your website secure? If it isn't, you're throwing away potential leads. 82% of users said that they will not continue using an unsecured website. By having an unsecured website, you're essentially turning clients away at the door. They won't even get to look at your website or brand before exiting. The experts here at Goldstein Brossard can help. We offer comprehensive WordPress security services that can be customized to meet your company's security and website needs. Our packages include:
WordPress updates
WordPress maintenance
Security monitoring and configuration
Website hack protection
Website configuration and backup
We take many precautions to ensure your site is incredibly secure and backed up. If for some reason your website is still breached, we will analyze and get rid of the infection. Should Google classify your website as possibly being hacked, Goldstein Brossard will submit your website to Google for removal of all manual penalties.
Website Copywriting
Website copywriting has been shown to boost leads and increase sales. Your website acts as your sales representative at all times. If your website isn't reaching your audience, the website is ultimately worthless. Compelling content creates more engagement and website visits. Often, badly written content will prevent a customer from buying from your brand. Goldstein Brossard's professional content creators are U.S. based and have the education to create content that your target audience will be excited to engage with. In order to rank well organically in search engines, you'll need huge amounts of compelling content. If you choose to continue forward with our company, our professional content writers will immediately get started on helping build up your website. They'll follow our Four Step plan:
They'll start with website copy strategy development, where they'll talk about your company's goals and what image you're trying to create for the consumer.
Next, they'll perform extensive market research in order to figure out what types of content perform well with your audience.
Our third step is where our content creators really get to work. Our professional content writers will post professionally written website content that is optimized for search engines. We'll post to your about pages, galleries, blogs, product pages, home pages, and more.
The final step is to track how well our content is doing and optimize. We will monitor and measure using professional analytics and make changes based on what we find to ensure your content is always relevant, up to date, and optimized. Included with our services is a monthly easy to understand report with professional analytics and visual representations so you can see how the content is performing.
If you need website copywriting, Goldstein Brossard is your best choice. Our team of experienced content professionals will write engaging content focused on driving sales and search engine optimization.