Pay Per Click (PPC) Advertising
Pay Per Click Advertising (PPC) is all about creativity and data managing. It is about spending more money when it's profitable and staying away from big money sink holes. Pay per click advertising is when a business pays a search engine showing their ad for every time a viewer clicks on the ad. Whether creating a new account from the ground up or taking over an existing account, our PPC analysts use every tool at our disposal to help you.
PPC Campaign Audits
At Goldstein Brossard, we can help you optimize your pay per click results by eliminating erroneous clicks and improving your ROI. We can perform a comprehensive pay per click analysis that will give you insights into your competitive landscape and also show you where you can potentially improve your company's pay per click performance. Every pay per click audit is unique, we work with your company to customize our analysis. However, we do follow the Goldstein Brossard 5 Step Audit Plan as a general guide.
Client Meeting
We will meet with you and talk about your goals for your pay per click campaign and what insights you are looking to glean from our audit.
Collect Baseline Data
We will track your current PPC campaign for one month in order to analyze how your campaign is performing.
Pay Per Click Campaign Analysis
The Goldstein Brossard team of PPC experts will analyze your PPC campaign and accounts using tracking tools, current and past analytics, keyword analysis, and analysis of your landing pages.

Our Recommendations
We will provide insights and analysis of your PPC campaign with suggestions for how you could improve your campaign.
Questions and Answers
We will go over our analysis with you, provide advice, and answer any questions you have!
After our audit is finished, you will have all the knowledge necessary to follow our suggestions and optimize your PPC. However, you can also choose to let the experts here at Goldstein Brossard to manage your pay per click campaigns. Our team has extensive niche specific knowledge of PPC and many years of experience.
Google Ad Campaign Management
Google Ads, formerly called Google AdWords, is the top platform for paid advertising, meaning it's an effective way for you to reach potential clients. With Google Ads, you choose a daily budget for your campaign and can target your audience using location, keywords, etc. Google Ads will get your business more leads which you can then convert into sales. At Goldstein Brossard, we can work with you whether you are new to Google Ads or if you already have an existing campaign that needs some touching up. We can also help you improve the Quality Score of your ads.
Bing Ad Management
Similar to Google, Bing runs paid pay per click ads on their search platform. Bing makes up 17% of the search engine market, so if you're skipping advertising on Bing then you are missing out on potential customers. Bing Ads are a great way to generate leads and sales and expand your online presence. Because there aren't as many people using Bing Ads, you don't have to pay as much to advertise as you do with other search engine ads. Bing Ads are an effective and cost efficient way to reach a portion of the search engine market that is typically forgotten about. With Bing, you can target a very specific audience for your ad. You can target your ad based on location, type of device used to search, demographic, or what time of day it is. These targeting possibilities offer flexibility to make sure your ad is seen by the people most likely to hire you. At Goldstein Brossard, we use professional analytics to analyze your sales funnel, lead to sale ratio, and your website visit to lead ratio. We use all this information to create a great Bing Ad campaign that is custom to your business and advertising goals.
Mobile Ad Campaigns
Mobile searches are becoming more and more popular. Because of this, it's crucial that your business is represented on mobile advertising. More than half of internet traffic is from mobile device which is why it's vital for your brand to be discoverable on mobile. Here at Goldstein Brossard, we can help you make a mobile friendly pay per click landing page and put a click to call extension on your mobile ads. Things like these will help to maximize your mobile advertising campaigns. We can also make you a responsive website so that your entire site and all its pages translate perfectly across all devices.
Remarketing Services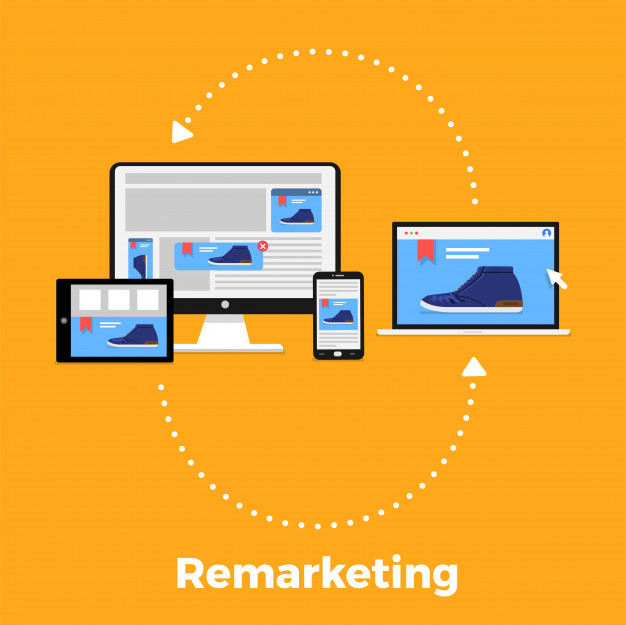 Remarketing is where ads are served to people who have visited your site but didn't actually make a purchase or contact you. These ads are shown to consumers while they browse elsewhere on the internet, that way they keep being reminded of your company. This is very useful because the majority of customers will look at multiple websites before hiring an industry professional. This turns visitors who looked elsewhere into potential leads and then sales. Remarketed ads can be run through Google, Facebook, twitter, youtube, the display network, and Instagram. Goldstein Brossard specializes in both remarketing and retargeting. Remarketing is where an ad is shown to someone who already visited, and then left, your website. Retargeting is typically done using email, by sending an email campaign to possible customers whose information has been gathered through a web form. Goldstein Brossard specializes in both remarketing and email blasts and can help design a marketing strategy perfect for your company.
Display Advertising
Display advertising is a unique form of online marketing that can be customized to anything you want. Display marketing relies on media such as images, audio, and video, in order to convey your advertising message. Display ads are run on the Google Display Network. Display ads pop up on other websites and can push possible customers back to your website. They are typically seen on sites like news, blogs, or weather reporting sites. At Goldstein Brossard, our team of display ad professionals focus on four main aspects to drive your successful display marketing campaign.
Your Ad Goal
This is usually something along the lines of raising awareness for your brand or pushing users back to your website.
The Targeting
We like to target your ad to the audience most likely to convert to being a customer. We do this by targeting the ad to people interested in your service or people in your area.
The Imagery
It is vital that consumers find your ad easy to look at. Our professional in-house design team will create the perfect ad to fit your campaign goals and raise brand awareness.
Performance
Our professional analytics team will be monitoring, adjusting, and optimizing your ad using professional analytics as their guide.
The heart of Goldstein Brossard's advertising service is analytics and tracking, and that applies strongly to our display advertising program as well. We will be sending you a monthly; easy to understand report with everything you need to know about how your display advertisement is performing. These reports include graphics and statistics about your performance.
LinkedIn Ad Campaigns
LinkedIn is a great tool to get your company seen in front of other business owners and key decision makers. The majority of users on LinkedIn are people who influence business decisions, meaning that they have a lot more purchasing power than the average internet viewer. The LinkedIn marketing masters here at Goldstein Brossard can create text ads, sponsored posts, and lead ads for you on LinkedIn. LinkedIn is low cost and allows you to target your ad to the people who can actually purchase from you! Our team of experts can help you maximize your LinkedIn ads and get the best possible return on investment.
PPC Campaign Setups
The team at Goldstein Brossard offers a one-time pay per click campaign startup to get your PPC campaign off the ground. Our setup includes all the settings adjustments needed so that you can run your pay per click campaign on your own after our setup is finished. Goldstein Brossard also offers ongoing pay per click management and monitoring in addition to our setup. The Goldstein Brossard ongoing pay per click management services includes strategy meetings for your campaign, geographically targeted ads, keyword research, location settings, budget management, monthly reports, ad testing, desktop and mobile compatible advertisements, and ad creation. We will also track your ad conversions and include that information in our monthly, easy to understand report. This will help you understand exactly how many customers you're getting because of your pay per click campaign. Contact Goldstein Brossard today for pay per click marketing. We are your one stop marketing service and we are excited to get to work!